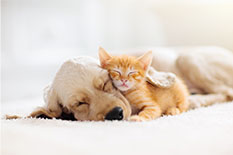 Pet Damage Guarantee
SJC Management Group will cover up to $2500 for any pet damage done by a pet approved by SJC Management Group. The guarantee is above the tenant's deposit; for instance, if the tenant has $1000 deposit and there is $1500 in pet damages and $1000 owed for non-pet damages, then the tenant's deposit would be applied to the non-pet damages and the pet guarantee would cover all $1500 of pet damages.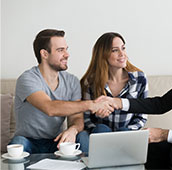 Tenant Guarantee
If your tenant vacates before their one-year rent period expires, then we will re-rent the home without cost to you.